Want to Convert More of Your Existing Leads into Deals?
Install these 3 proven follow-up campaigns in your business today and watch your cold leads turn into appointments and deals on autopilot.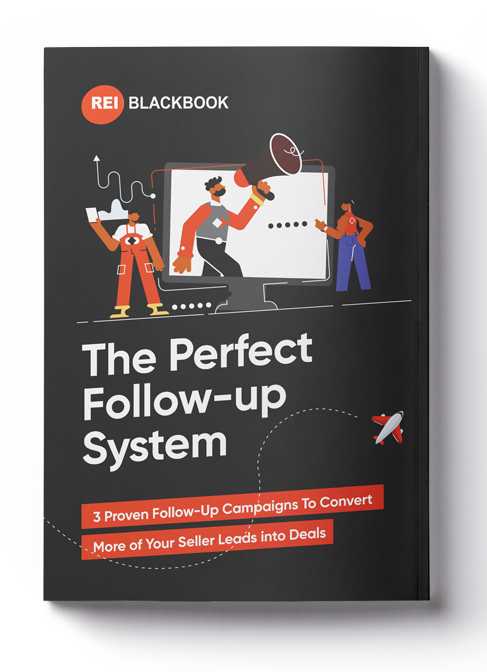 "We locked up 3 deals from these follow-up campaigns from leads we thought were dead. One of these deals is going to net us a $62,000 assignment fee."
Are you sending leads into a leaky sales bucket?
Download The Perfect Follow-Up System and implement our proven strategy for capturing, nurturing, and converting more of your leads into deals. It's the fastest way to grow revenue and scale your business without increasing your overhead.
Here's what you're going to get
3 pre-written follow-up campaigns that you can install in your business right away so you can turn more of your existing leads into appointments and deals


Our process maps and workflows so you know exactly what messages to send and when to send them


A proven framework for increasing your contact rate so you can get more sellers on the phone and book more appointments
Where should we send your copy?
Get immediate access to The Perfect Follow-Up System Today